Businesses owners love seeing their businesses thrive and grow.  Several factors may lead to growth and oftentimes, there are ways in which business owners and stakeholders work to make their business grow. The expansion of businesses can take place in many ways and many efforts can be considered universal – no matter what industry the business serves and what the nature of the business is. Here are 8 low-cost ways that you could consider as you look to expand your business:
1. Find New Uses of Your Products and Services
Many businesses offer products and services that can have more than just the obvious or current uses that the market understands. For example, a wine need not just be poured into a glass as a beverage, but can also be sold as a cooking ingredient. Such additional uses of your existing products and/or services can be marketed, advertised, and spoken about, bringing new opportunities to expand the business' customer base and audiences and create new opportunities.
2. Consider Partnering/Collaborating Businesses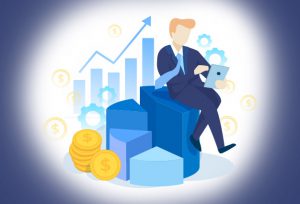 Collaborating or partnering with suitable businesses can be mutually beneficial to businesses and the customers of both businesses. Dealt right, a collaboration often leads to increased productivity, better customer reach, and innovative solutions to various problems. Collaborations and partnerships can further help reduce costs, save taxes and create otherwise unavailable opportunities. There are also ways in which businesses can collaborate or partner internally – within departments, areas, and team members. Collaborations and partnerships are also useful ways in which influential entities can work with new businesses whose products and services are relevant to the influential entity but less known to their audiences.
3.Utilize Social Media
Social media has a lot of power and potential in today's world and if your business is not currently using it to drive sales, there's a huge opportunity being missed out on. Social media can be used to drive sales directly and indirectly. If social media is already being used efficiently by your business, there may be opportunities to harness further potential by adding a presence in new platforms, engaging more with customers, advertising to reach more customers, focusing on conversions, and creating enhanced content.
4. Go Online
Does your business reach online stores? Are there opportunities that aren't being tapped yet? If the answer to any of those questions is no, you probably need to work on it. Going online and making your products and/or services available to customers online is probably something that almost every business could and should do. One could start by considering online stores, designing a website, running a blog, etc. Most businesses have established their online presence since the pandemic-impacted days and many that didn't have had to see their operations close doors.
5. Add More Online Channels
One of the best parts about selling online is the option to have multiple channels of distribution with relative ease. Whatever product or service it is that your business should sell, there may be more than just one online channel through which you could reach the end-customer and one very cost-effective way to reach more customers is to add more channels of distribution, which is very likely to increase your business's online visibility and reach.
6. Train Every Employee to Drive Sales
Sales are one of the responsibilities that a business can assign to absolutely every member of the team. Many businesses today focus on training every employee for sales and this not just opens doors for new opportunities for sales, but it also helps team members have an enhanced understanding of the business they're involved in. While businesses with larger teams and more employees can enjoy huge benefits as a result of such efforts, smaller businesses also often benefit significantly.
7. Run Loyalty and Referral Programs
Loyalty programs and referral programs are very effective ways to increase customer retention and drive customer acquisition through existing customers. They can be incredibly powerful tools when used effectively. Many companies have been able to create strong customer loyalty and gained a lot out of providing rather simple incentives for customers. Done right, loyalty programs and referral programs combined can be of immense value to both customers and businesses alike.
8. Consider Financing
If cost is an issue only due to the lack of availability of funds, you can consider financing. Oftentimes, businesses use debt for their growth and despite there being a cost further associated with financing, it often so happens that the business grows faster than the rate of interest on the debt taken. Many experts believe that the US is as powerful an economy as it is today, primarily because no other nation understood the power of debt, as well as the US, did, in its days as a young, developing nation.
An Easy Loan to Get Your Business Financed for Expansion
Once you determine that your business needs funding, an easy place to get a quick loan with a minimum amount of effort and formalities is right here! We at Business Advance Lenders provide business financing and if your expansion plans need money for implementation, simply choose us and we could be of help to you, even if you have poor credit performance. Applying for our loans is easy – it just takes a brief online form to get started and thereafter, our team works with you towards a suitable loan solution.