Whether a pandemic hits the Earth or a recession takes place, fashion will never go out of style. Beauty salons these days don't only offer services related to beauty which can include hairdressing and make-up, but they also offer rejuvenating services that enrich our skin, without having to wear make-up that is rather loved by the ladies in particular. They also offer services like hair removal, massages to help one relax and more, which are things that can never die, because everybody likes to take care of their skin and the way they present themselves to the general public.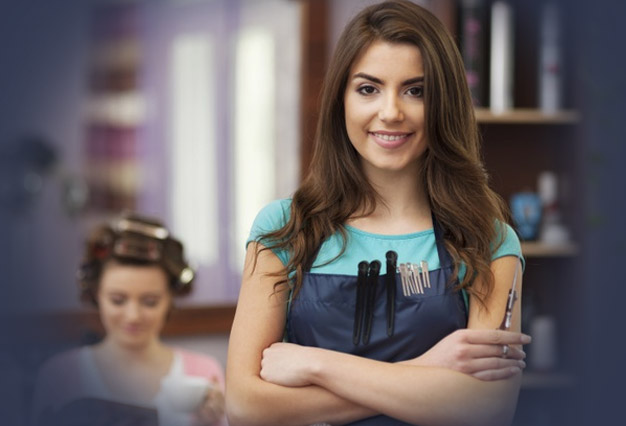 Since this is one industry that never dies down irrespective of the scenario across the globe, it is a good one to invest in. People always like to be prim and proper no matter what which is what benefits this industry well.
Not every brand is a L'oreal or a Lakme which means that not every brand turnover is a million dollars. Beauty salons often start small and gain customers as months go by. Most start in a small part of a house after which they grow eventually. The initial phase of the business may not need much money to invest in, but a couple of months down the line, one may need to borrow a loan when things start growing for them. It is then that they approach either their friends or family for help with funding or a lender if they don't receive help from either.
However, not every lender offers loans to small businesses. When talking about traditional lenders, they often turn down applications received by small businesses since these businesses do not fetch them enough interest. Traditional loan lenders prefer lending loans to large-scale businesses since their interest generation may be higher.
Small businesses that are beauty salons may find it difficult to get funded by them. That's when they can turn to online business loan lenders for help since these lenders are meant to offer loans to such businesses.
The first thing to do if you own a beauty salon and are looking at expansion is to make a list of what you need and what you need to invest in.
Hair related products: From hair dyes that never go out of style, to hair care products like hair masks, shampoos and conditioners of various types, there are a number of hair products that come in handy for every salon that offers those services.
Equipment: Whether they are related to hair care or waxing, one must always keep in mind the equipment necessary for their salon, depending on what they have to offer.
Furniture: Salon chairs, mirrors, pedicure and manicure chairs, beds for massages and more can come under this list.
Real Estate: The cost of the space for your salon in terms of buying or leasing it.
Maintenance and Electricity: The cost of maintaining your salon along with production costs can come under this list.
Business lenders online offer enough funding for you to be able to cover all your expenses; that's why they are the right choice when you need cash for your small business. They offer loans to those who have bad credit scores as well which makes life easy for those who require money to invest in their business but don't have the best credit scores.