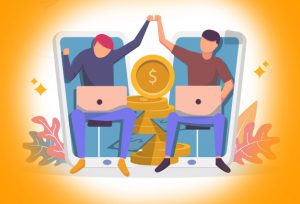 Businesses face ups and downs. When a challenge hinders a business operation significantly, and money is what it takes to bypass the hindrance, a business continuity loan can be a helpful tool. Many businesses maintain "Business Continuity Plans" or "Contingency Management Plans" to handle situations of this sort that are considered rather plausible. Some plans may include an internal source of funds, while some may require external support from a reliable source, like Business Advance Lenders.
While having a clearly defined business continuity plan can be of great help in such times, we at Business Advance Lenders are here for you whether or not your business maintains a continuity plan to counter a situation of contingency.
What is a Business Continuity Loan intended for?
To explain this, I shall take an example from my personal experience at a previous job as a hotel front office manager. The hotel used a software platform to manage day-to-day operations and almost fully depended on it. We had a license renewal date for the software coming up, and each year there used to be an auto-renewal of it. In this particular year, our team didn't notice that there was no further license renewal for the version we used and that the company should've purchased a new version at least a week before the expiry of the current one, for a smooth transition.
The due date arrived and at midnight, we were left with no platform to manage the 280-room hotel which also had a nightclub and 4 restaurants apart from a fully functioning 24×7 room service. We had enough reports and paperwork to serve as a backup and sustain the operations for a few days, without the platform – it was a part of our Business Continuity Plan, which we thankfully had in place. However, what the company didn't have, is a contingency plan which included the financial preparedness for a software license purchase. This is where a business loan had to come to our rescue, and it indeed did.
A business continuity loan is a funding option for businesses that need financial support to manage a situation that is disrupting their operations or hindering the production/delivery of their goods and/or services. A good lender would design it to be easy to apply for, quick and reliable so that the business continuity is least impacted while the loan gets approved and deposited.
What shall Your Business require to qualify?
Choosing Business Advance Lenders as the source of your business continuity loan offers great advantages:
Easy qualification terms
Simple online application process
High chances of loan approval
No restrictions in loan purpose
Quick funding for all eligible businesses
To qualify for our loan, your business just:
Needs to have completed 1 year in operation
Should be generating a minimum monthly revenue of $15,000 or have a steady monthly cash flow
Should be free of any open bankruptcy for a minimum of 6 months
Advantages that such a Loan Should Offer
The right business continuity loan should offer many advantages, to suit a situation that raises the need for it:
Acceptance: The ideal business continuity loan should be able to serve a broad variety of businesses across multiple industries, with various business models. Some lenders like us, also accept bad credit performances in certain situations.
Ease of Application: A business continuity loan application should be simple and less complicated, to allow the business owner/management to focus on the problem at hand rather than invest their time in trying to procure a loan.
Reliability: The loan should be reliable, i.e., it should have a high rate of approval.
Speed: Typically such needs are urgent and the loan is of value only when it can be delivered quickly enough.
Customer Service: Seasoned borrowers would vouch that one of the key benefits that a lender needs to offer is great customer service. Without this, no loan is worth the money.
Flexibility: From loan terms to repayment options – flexibility is something that enhances the value of a loan for the borrowing business significantly, especially during a challenging time.
Is it Right for Your Business?
When your business is in a tight spot and its continuity requires a source of funding, it is likely to be the case that a well-designed business continuity loan is the answer you're looking for. However, there are situations in which such a loan can be a less favorable option, and one must avoid such a decision.
When to Avoid a Business Continuity Loan
When your business continuity depends mainly on closing other debts: If your business is burdened with multiple debts and the main purpose behind a business continuity loan is to temporarily offset other debts, it can be an unhealthy solution that adds further debt.
When nearing bankruptcy: Lenders filter out businesses with recent or open bankruptcies. However, businesses nearing bankruptcy may sometimes get a loan when the lender is unable to assess such a downfall with ease. However, a business continuity loan can be a dangerous decision at such a time.
When you don't know if this is the right type of business loan for you: Each specialized business loan is designed to fit a specific purpose. Choosing the wrong type of business loan can be a disastrous decision at times.
When you don't have a plan to keep the business running for long: If your plan isn't to keep the business continuing for long, choosing to take any business loan that extends beyond the time that the business is planned to be operational till can be a financial mistake.
Get a Loan for Business Continuity
Business continuity loans can be a great source of much-needed help in the right circumstances, from the right lender. Getting a loan for business continuity is easy when you choose us as your lender, and we provide great flexibility too. Simply fill up the application form online, and our team shall work to fulfill your financial needs at the earliest, so your business can continue operating using the financial support we provide.